I believe that "the Universe" can speak to us if we are open to receiving messages in unexpected ways.  I had a rough winter.  I have been looking for work, feeling scared that I am never going to get a good job again, and feeling like a failure.  I've been having deep regrets about some of the choices I made in my life; choices that feel like mistakes. 
Then, when those feelings were reaching their peak, I came across two seasons of the show, Being Erica, on our video shelf.   It is a Canadian show that was made in Toronto.   It was on TV for four years starting around 2009.  I have not watched it in years and I had never actually seen the final season.
The series begins when Erica, who has a master's degree in english literature, gets fired from her latest job at a call centre.  Her firing precipitates a crisis.  At 32, Erica feels like a failure; like she has somehow squandered her potential; ruined her life by making a series of bad decisions.  This is when she meets Dr. Tom, a therapist with the power to manipulate time.
Dr. Tom asks Erica to write down each of her regrets, and with each session, he allows her to go back in time to revisit one decision she regrets.  With each of her sessions, Erica learns a valuable life lesson.  She learns to trust her own judgement; to worry less about what others think; to be true to herself.  She learns how to hold her boundaries with friends; how to communicate with her family; and how to take a leap of faith for the job that she dreams of doing.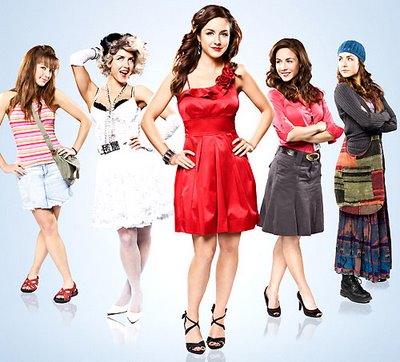 I obsessively watched all four seasons over the last two weeks and saw each of my regrets played out in one episode after another.  I found myself looking at my choices differently. I remembered why I left the secure job in Toronto; why we moved out of out of the City; why I let some friendships drift.
I thought about how much we enjoyed spending time in nature when the kids were growing up.  I thought about how much I have learned from the different jobs I have done since leaving the job in Toronto.   I remembered how drained I felt after visiting with some friends.  I found the show therapeutic; I found it transformative.
I woke up this morning thinking, "Yes, I am 57 and I have no pension, no benefits and no job security.  BUT I have done projects that no one else would have done; useful projects that moved the peanut forward on issues I care about.  I have done work that was interesting and challenging.  I have done work with little supervision and no bureaucracy. I have done scientific work and creative work.  And I have enjoyed almost every day that I have worked.  And I know that is rare."
Thanks Erica!!  Message received!!